Dayton Movers
Welcome to Dayton, Ohio!
Whether you're moving here for a a new job or to be closer to family, Dayton is a great place to be. Known as the birthplace of aviation, the city is also known for its defense, aerospace and healthcare industries.
It was in Dayton in 1950, Lewis & Michael Moving and Storage was founded. Ever since, we've proudly served Dayton and the surrounding area with a wide variety of moving services.  We're a family-owned and operated, full service moving and storage company.
To get more information or a free moving quote, give us a call at (937) 543-3524 or fill out our free quote form.
Moving to Dayton
We know Dayton like the back of our hands, so we ae ready to make moving day as stress-free as possible.
Located in the southwestern corner of Ohio, Dayton is conveniently located near other great Ohio cities such as Columbus and Cincinnati. The city was founded in the late 1700s, providing rich cultural and historical sites all around the city, so there is plenty of history to explore.
One of the most popular regions of Dayton is the Oregon Historic District. It's a fun place to grab a bite to eat, enjoy a drink or do some local shopping. The neighborhoods includes architecture from the 19th and 20th centuries, and it still holds a rich history of the Germans who once made up a majority of the population, as see in the architecture of the churches in the area.
Dayton Moving & Storage
Lewis & Michael's professional movers work hard to give our clients the best customer service. With 70 years of experience, our moving company has helped thousands of people successfully relocate to their new home or work space.
If you are in the market for moving help in Dayton, Ohio, and are looking for moving help, our team at Lewis & Michael is ready to assist you with your various needs.
Our professional services include: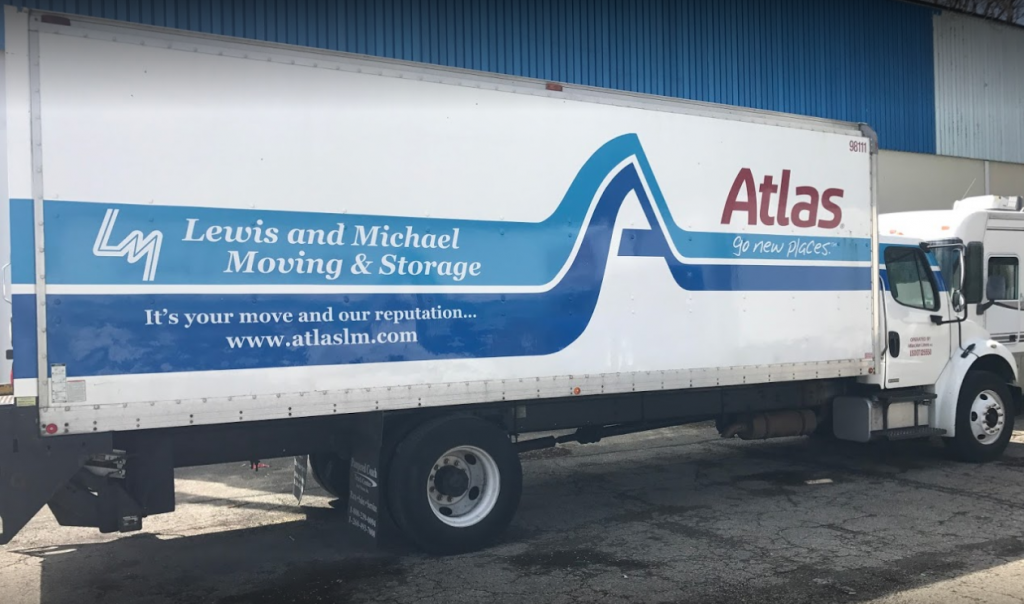 Long-term and short-term storage
Office moving
Specialty moving
Loading and unloading
If you need a service you don't see listed, give us a call! We're happy to work with you to find the perfect solution.
One of the hallmarks of a Lewis & Michael move is access to your own personal moving counselor. This person will be the one to come out and give you the free moving quote, allowing you to get familiar with us before moving forward with our services.
Here's what you can expect during a Lewis & Michael move:
The first step in your Lewis & Michael moving experience is a free moving quote. A moving counselor will come out to your home or join you via video survey to do a walk-through of your home and take note of belongings that need to be moved.
After a survey is done and a quote is provided, we'll schedule your moving date. You can check in with your moving counselor throughout the process. If you have questions or need some details updated, we'll be there to assist!
If you requested packing services, a day or two before the move is when our packers will come to you. Our professional packers are highly trained in the art of packing.
Moving day is here! Our professional movers will arrive on time and get to work promptly. If you need to be away from the scene, you can ask the moving counselor to coordinate the move on your behalf. Otherwise, you'll need to be at the move while inventory items are being placed in the truck and sign off on a few things.
If you requested unpacking services, our professional unpackers will handle that in the day or so after your move.
If you are ready to begin your move with Lewis & Michael Moving & Storage, Inc., fill out this form today for a free moving quote or call us at (937) 252-6683.