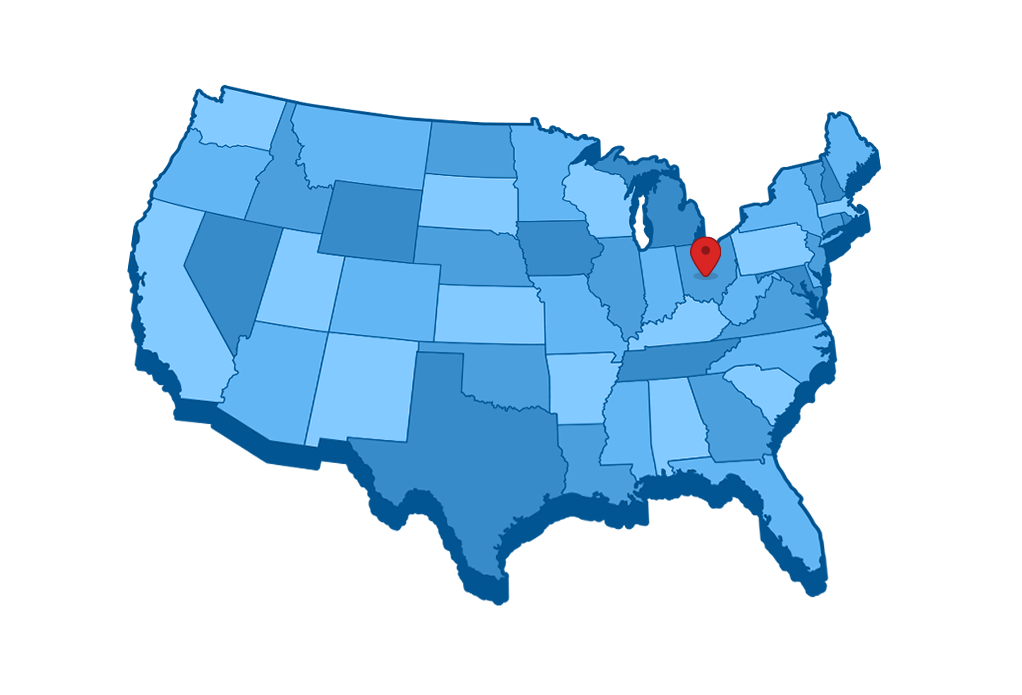 Dayton Long-Distance Movers
Lewis & Michael Moving & Storage has been moving across the USA for over 70 years
A trusted long-distance moving company can be difficult to find. The moving process can feel overwhelming even during local moving, and many times, adding more miles along the journey can feel scary.
Whether you are moving around the world or staying within the United States, our Dayton movers can get you (and all of your stuff) to your final destination stress-free. We hone on our 70 years of experience in professional moving to provide you with top-quality customer service and support.
Lewis & Michael partners with Atlas Van Lines, one of the largest household movers in the Unites States. This partnership gives us the ability to help you move anywhere.
Some other benefits of moving with us include:
Senior citizen discounts
On-site and virtual estimates
Military contract movers
Included extra padding and protection
Dayton Out-Of-State Movers
We love Dayton, but we know there comes a time when some people need to move out of Ohio. There is a lot of preparation to be done before moving day: getting packing supplies, organizing your things, selling your home. To make the actual moving process easier, we provide several services to meet your needs at your convenience.
Some of our moving services include:
International Relocation
Moving across the border or halfway around the world is a daunting task. Not only do you have to travel a much longer distance, there are often many more hoops to jump through to make sure paperwork, supplies and your final destination are prepared and ready for your arrival before the move.
Our job is to provide you with the tools, labor and support you need for a successful international move.
Preparing For Your Long-Distance Move
If you are planning a long-distance move, consider asking yourself the following questions:
Do I need help packing all of my belongings? Take a survey of all of your things you plan to take with you on your move. Can you pack them all yourself, or would it be beneficial to hire our professional packers?
How will I get to my destination? Will you need to purchase plane tickets, rent a truck or make reservations along your journey? Do you need to inform your moving company when you will be arriving at your destination?
Are there any specialty items I need to make my moving company aware of? If you have fragile or awkwardly shaped items, it is beneficial to inform your movers. Perhaps you may consider using custom crates or specialty boxes for these items.
Free Moving Quote
Are you ready to get moving?
Our long-distance Ohio movers are fully licensed and insured. We come with an A+ rating from the Better Business Bureau, so you can count on us to safely and securely get your household goods to your ultimate destination. Since 1950, our family-owned company has helped people move all over the state, country and world.
Fill out this form  or call us at (937) 252-6683 to receive a free quote from our professional Dayton movers.