Moving to Columbus
Lewis & Michael has proudly served Columbus since 1978, and we continue to assist families and businesses with making moves across Columbus, Ohio. Columbus has something for everyone: sports, music, family-friendly attractions. The city also hosts a variety of festivals and parades, so there is always something happening in the city.
Things To Do In Columbus
From the Ohio State Fair to the Columbus Food Truck Festival to the unique and funny Doo Dah parade, which celebrates humor with satire, music and a block party —  there is always something to smile about.
Here are five of our favorite things to do in Columbus:
Go shopping: If you enjoy walking around town or simply want to pick up some new things for your new home or business, check out these top 15 places to shop in Columbus, Ohio.
Take a scenic walk: Do you love the outdoors? Columbus is home to several botanical gardens, and even a few waterfalls.
Explore museums: There are several unique museums in Columbus, Ohio. On a weekend or in your downtime, be sure to explore the Motorcycle Hall of Fame, Billy Ireland Cartoon Library, or the Central Ohio Firehouse Museum.
Take a class: Columbus is home to dozens of universities and colleges. It is one of the most concentrated places for education in the country.
Grab a drink. We hope you like beer because Columbus is a hub for breweries. In fact, there are more breweries here than in most U.S. cities. Be sure to locate the local breweries near you.
Some Of The Best Restaurants In Columbus
What is Columbus known for? Some would say pizza or nachos. Or perhaps you've heard of the famous buckeye treat, a sweet and salty peanut butter-chocolate ball that is sure to leave a sweet taste in your mouth. They're hard to miss, and when you find one, even harder to pass up. If you're in the mood for specific meal options, check out these local favorites below:
Skillet: a local breakfast restaurant where food is made to order using locally sourced ingredients.
Iacono's: if you're interested in trying Columbus-style pizza, Iacono's is an Ohio favorite. The pizza is known for edge-to-edge topping and thin crust.
The Rambling House: a small craft-soda shop featuring local live music.
Mitchell's Ocean Club: whenever you feel like having a high-class dinner, Michell's Ocean Club is the place to visit. With steak, seafood and ten-layer carrot cake, you really can't go wrong.
Some Of Our Favorite Shops
The Book Loft. One of Columbus' hidden gems is one of the country's largest bookstores. Found in German Village, The Book Loft spans for an entire block and is home to hundreds of bargain books.
Tigertree. With a 4.5 star rating on Yelp, this boutique offers unique gifts and collectibles for the whimsical at heart.
Easton Town Center. A one-stop shopping mall that has everything you need (and don't need). The mall offers a variety of shops as well as restaurants if you need to refuel during your shopping venture.
LEGOLAND Discovery Center: This is a family-friendly hybrid of an interactive exhibit and a toy store.
Our Favorite Columbus Attractions
North Market: Ohio's public market featuring independent local crafters, farmers and merchants. If you are looking for local drinks, food or entertainment, this is the place to be.
Ohio Statehouse: This building dates back to the American Civil war, and was completed in 1861. It has been maintained to keep its history alive and is open for tours.
Arena District: Find plenty of places to eat, shop or attend sports and events.
Ohio Village: a Civil War-era village with activities and events for the whole family.
Moving to Columbus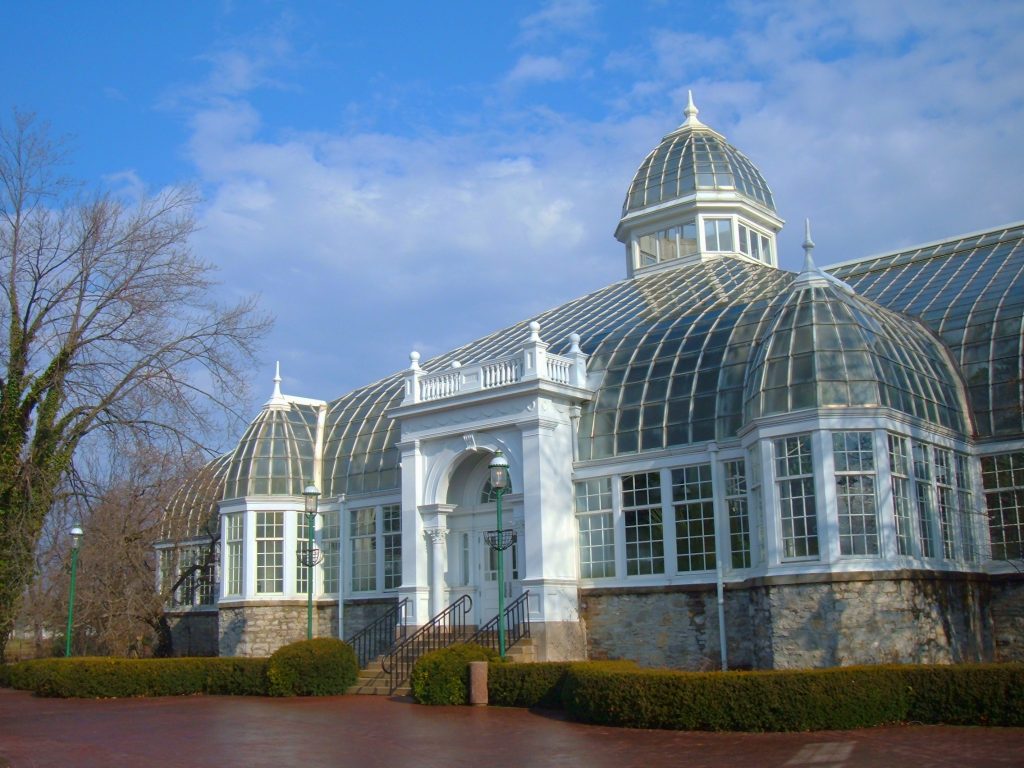 Columbus is in the heart of the U.S. It's perfectly positioned within 600 miles of some of America's largest cities, such as New York City, Chicago and Atlanta. It is the 14th most populous city in the U.S. and has a rich and varied history.
Some must-see places in Columbus include:
Franklin Park Conservatory
Capitol Square
National Veterans Memorial and Museum
Columbus Museum of Art
Why Move To Columbus?
Columbus, Ohio, is has been known to be one of the country's fastest-growing cities in recent years. It is a diverse and thriving city, home to the state government, universities and numerous world headquarters of top companies.
Due to the city's diverse demographics and socioeconomic status, many companies and brands consider Columbus the "typical" American city and test new products in the city and surrounding metro areas frequently.
Better yet, the cost of living is lower than the national average, and the job market holds plenty of opportunities. Columbus also hosts a variety of modern, art-inspired neighborhoods and activities for anyone from music to sports.
If you're planning a move to Columbus, give the trusted moving experts at Lewis & Michael Moving & Storage a call at (800) 543-3524, or fill out our form to get a free moving estimate.